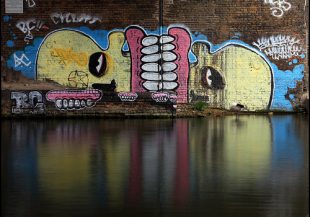 The Sartorial Contemporary Art Gallery is currently exhibiting the collaborative artworks of graffiti artists Sweet Toof, Cyclops, and Tek 33.
Burning Candy is the inaugural show at the gallery's new 6,000 sq ft location in King's Cross, and features the often humorous works of these artists who are now legendary to the streets of east London. Go and enjoy the infamous pink, black, and white gums of Sweet Toof as they devour the mixed media, photorealistic works of Cyclops, and the trademark tridents of Tek33.
The exhibition runs until November 11. Opening hours: Tue-Sat 13:30-19:00.